Michigan DJs
If you are planning an event,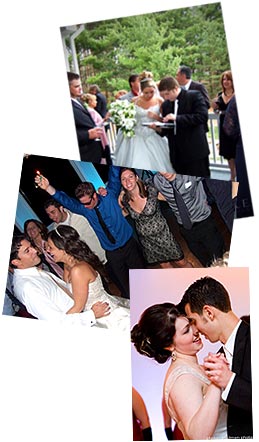 then chances are you are probably interviewing with the different entertainment companies. Encore provides Michigan DJs for hundreds of formal and low key events. We have provided the DJing inside of the Toledo Zoo, and have worked along side many popular companies. We have Michigan wedding DJs that specialize in dynamic reception entertainment services. This must be why wedding receptions account for over 80% of our business.
Modern Approach to Your Event
.
Since we're a full-time company, we get to know you once you book with us. You will enjoy fun options other companies can't offer. This means you have complete freedom with dragging & dropping your song requests online. Guests can request songs online with Pick n Play. You can even checkout Glam Cam Photos from previous events here and here. Remember, that when you bundle a disc jockey with one of our many uplighting services, you get instant discounts. The more options you include, the more flexibility we have with packages. Our company also provides fun photo booth rentals in Michigan. Click to learn more about our color changing booths.
.
.
.
"We specialize in DYNAMIC entertainment, watch our videos below"
Bundled solutions to make you and your guests smile, email us here or call 877.643.8368