Reviews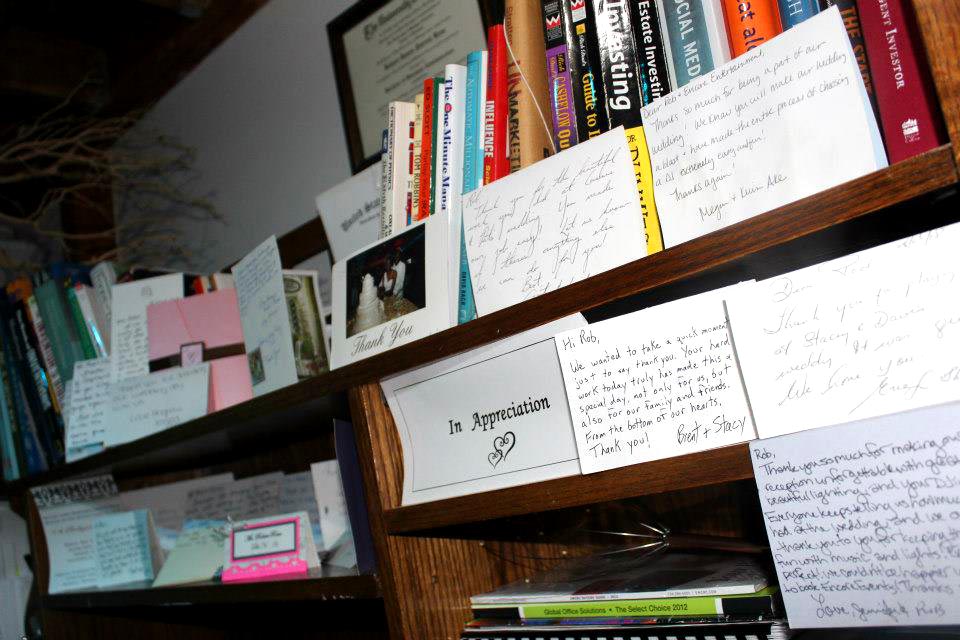 (Click image above to enlarge our thank you letters we have on display in our studio)
.
When booking lighting designers, it is important to check references and to see a portfolio of their work. Their list of clients should be both extensive and recent. Any professional you consider needs to be realistic with what they can accomplish, so you know if they can deliver for your event. To pull off a successful event requires months of planning, hours of preparation, labor intensive setups, specialty equipment, and the right people. We make our websites as informative as possible to help you to get to know us better before making a decision. We want you to be confident in the company you hire. Feel free to browse our list of satisfied clients below.
.
For info on how to become the next happy client, email us here or call 877.643.8368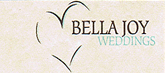 Sponsor letter for the Wounded Warrior Gala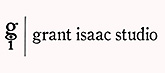 Thank you letter from Grant Isaac Studio
Thank You from Encore Event Group.
.
Brittany + Kevin @ St. Mary's Cultural Center in Livonia
Survey here
"Thanks again for helping make our night one never to forget!!!!"
.
Josh + Kelly @ Maniacis in Richmond
Survey here
"Everyone was pleased with the friendly staff and their professionalism…"
.
Mr. + Mrs. Johnson @ Addison Oaks in Leonard
Survey here
.
Nastassja + Luke @ Tyrone Hills Golf and Country Club in Fenton
Survey here
"Our guests LOVED our photo booth…"
.
Amanda + Joseph @ Grosse Pointe War Memorial in St. Claire Shores
Survey here
"you guys were amazing! Joe and I had soo much fun at our own wedding. Not many people get to say that."
.
Kasey + Kristen @ Crystal Gardens in Southgate
Survey here
"I have about 5 friend getting married in the next couple years that attended our wedding and pretty much all of them have asked for your information…"
.
Lori + Paul @ The Inn at St. Johns in Plymouth
Survey here
.
Alek + Carissa @ Lovett Hall in Dearborn
Survey here
"It was amazing! I have been getting non-stop compliments on the lighting and the photobooth! So many people have said it was the best wedding they've been to…"
.
Damian + Rowena @ Northbank Center in Flint
Survey here
"LOVED everything and we received so many compliments on how great you guys were…"
.
Wedding Planner Jennifer Goss @ Spring Lake Country Club in Spring Lake
Survey here
"Wonderful job. This was much better than I could have ever hoped for…"
.
Stacey + Stephen @ The Marriott at the Airport in Romulus
Survey here
"thank you guys for everything the photo booth was a hit!!!!"
.
Lisa + Patrick @ The Grecian Center in Southgate
Survey here
"Rob is very professional & He did an awesome job!"
.
Amber + Justin @ Silver Gardens in Southfield
Survey here
"I was blown away!! My only complaint was at midnight when it ended… You guys R o C k!!!"
.
Nick + Lindsay @ The Plazzo Grande in Shelby Twp
Survey here Comments here
"You played all the right music thank you so much. The lighting was perfect and the monogram was just the way we wanted it…"
.
Nichoal + Tony @ Lakeview Hills Golf Resort in Lakeview
Survey here
"It was a great night and tons of fun, you delivered everything you promised and more. So thanks for being so awesome and making a great night spectacular!"
.
Mario + Lisa @ Embassy Suites Hotel in Livonia
Survey here
.
Sarah + Anthony @ Embassy Suites Hotel in Livonia
Survey here
"Thank you for all your work to make our day so special and wonderful…"
.
Timesha + Chad @ Fernhill Country Club in Clinton Twp
Survey here comments
"You were an awesome dj!!! We just got the video and everyone looked like they had so much fun and it wouldn't have been possible without you!! You ever need a recommendation just ask!!!!"
.
Vince & Joe's Gourmet Market Event @ Store in Shelby Twp
Survey here
"thank you again for your extreme professionalism, and ability to make me look good! Encore Entertainment will always be my #1 choice!!!"
.
Karl + Jessica @ Silver Gardens in Southfield
Survey here
"There was not a single person at the wedding who did not have a fantastic time. The night went by way too fast!!"
.
Ashley + Allen @ Woodfield Captain's Club in Grand Blanc
Survey here
"He was very attentive and went above and beyond his job duties…"
.
Gina + William @ The Gazebo in Warren
Survey here
"Robert is the BEST EVER!!! The lighting was SUPER!"
.
Jim + Sarah @ The Grecian Center in Southgate
Survey here comments
"Their services are top notch, and working with Rob was a great experience. The customer service he provided was fantastic…I never felt like I was just another wedding to him. He went above and beyond to make our wedding amazing, and people are still talking about it! And the value is amazing!"
.
Chris + Jennese @ The Lilac Tree Hotel on Mackinac Island
Survey here comments
"Our reception was perfect! Thank you Robert for making the whole experience as painless as possible…"
.
Morrison Services @ Facility in Redford
Survey here
"You were great and will call on you again"
.
Dan + Krystal @ Embassy Suites Hotel in Livonia
Survey here
"Everyone had such a great time and i heard nothing but good comments about the music and lighting…"
.
Chad + Anne @ Double Tree Hotel in Bay City
Survey available upon request comments
"You still are the best lighting company ever in the USA!!! Chad and I are trying to think of another big party so we can have you do lighting and be the DJ!!"
.
James + Nancy @ Detroit Mariott Ren Center in Detroit
Survey here
"You rocked!"
.
Bruce + Krystyna @ Banquet Hall in Prudenville
Survey here comments
"we knew we were only doing this once and were going to do it right!"
.
Stacey + Dave @ Mystic Creek in Milford
Survey here
"Thank you for playing at Stacey & Dave's wedding. It was great we love you…"
.
Kevin + Megan @ Silver Gardens in Southfield
Survey here comments
"We can't say enough positive things about Encore and have already suggested your services to many of our friends who are getting married in the near future…"
.
For info on how to become the next happy client, email us here or call 877.643.8368