Lighting FAQ
What makes you different from other lighting companies out there?
We use energy friendly LED technology which means two things, it is good for the environment and good for you. You have over 1 million colors to choose from and since the lighting is computerized, it will change as your mood progresses.
Majority of other companies use high power consumption par's. These little things get very hot and are considered a fire hazard. Also they stay the same color the entire night. Some companies purchase them for $15 a light and rent them to you for $45 a light first time around. We do not use par's so our prices are very reasonable.
Also since this company is part of Encore Event Group, you can bundle a Modern DJ or Michigan Photo Booth with your package to receive huge discounts.
.
Do you provide lighting services for events besides wedding receptions?
Yes, we also do corporate applications, company logos, prom lighting, and private parties. Popular lighting solutions for the dance floor is computer lighting and light pillars.

.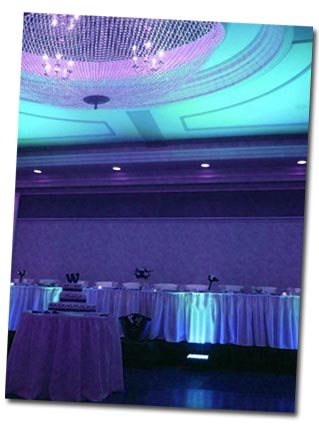 What will be your attire for my event?
Lighting Designers wear black suit, black shirt, and platinum tie for formal events. However, attire can be more casual if your event is informal or you request it in advance.

.
When do you arrive to setup?
Depending on the package you choose, this will vary from 1-4 hours. Setup time is included in the contract agreement. Tear down lasts anywhere from 1-3 hours.
.
What do you require to match the lighting with our color?
Simply send us color samples, a small piece of the fabric will work just fine.
.
Do you have any special requirements that you need from the venue?
With you contract, you will have to initial and send back the Special Venue and Package Requirements Rider along with a Promotions Rider (if necessary). Everything we will require for your event is spelled out in these forms.

.
Could you describe your setup?
Very modest, our goal is to hide cords and leave as minimal of an imprint as possible, while still making your guests say, "WOW".

.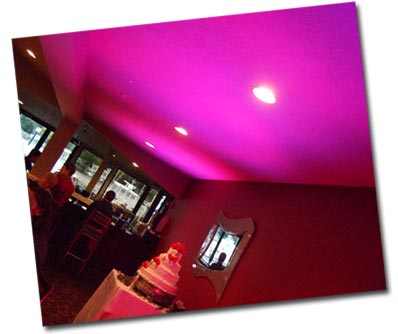 What kind of theme will you accommodate?
Any kind, we are flexibility with creativity and would love give you several packages to choose from.

.
Can I come and see the lighting at your next event?
If the event is a private affair, then unfortunately you can not come to watch us perform. We focus all our attention on the client booked for the day and not the next one that we are going to book. You would not want to have a complete stranger come uninvited to your special celebration, so expect the same consideration for the clients we book. Instead we recommend you to schedule a meeting in our comfortable studio to demo lighting.

.
What are your prices?
Since pricing depends on so many factors, it is only fair to ask you a couple questions first. Our goal is to neither over or under quote you. Our pricing is set in stone. So no matter if you have a huge budget or low cost, we will have the same solution for you. We will even try to help you save money.

.
Do you take credit cards?
For your convenience we accept all major credit cards.

.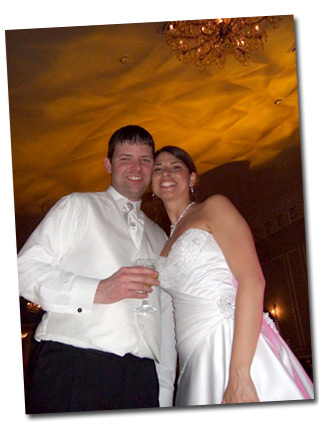 Is tax or gratuity included in the price?
In Michigan there is no sales tax on services. This means the agreed upon fee is the absolute final price; everything is included, as stated in the contact. Gratuity or tipping for our lighting designers is not mandatory. We have the philosophy that tips are earned not received.

.
How far are you willing to travel for my upcoming event?
Anywhere in Michigan period.

.
When should I book my event?
A typical party is booked on average 9-12 months ahead of time. Large scale events are planned well over a year in advance. It is never too early to have your date reserved. Depending on the time of year, determines date availability. You should contact us as soon as your event venue is confirmed.

.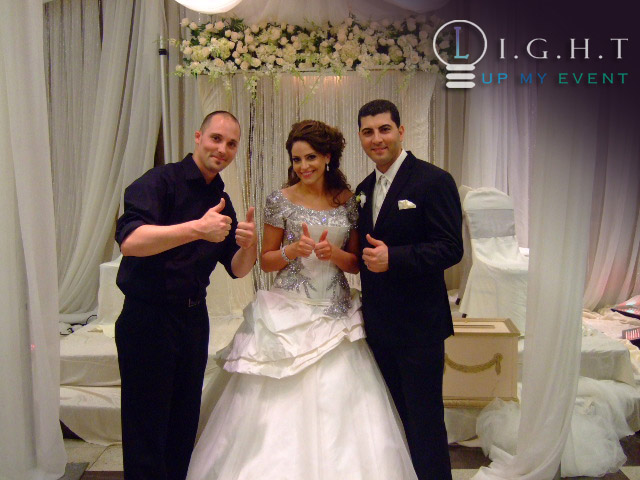 Are you insured?
Yes, as a reputable event company, we are covered under a $1,000,000.00 insurance policy. Most facilities require it and ours is kept up-to-date. Make sure that with any other vendors you interview, to ask to see a copy of their current insurance policy. If they can not provide proof of this document, ask why and understand that you are putting your guests and yourself in jeopardy by hiring their services.

.
Okay, I've seen enough and would like to book my event.
Check your date above or check your dates availability. We will call you to answer your questions and discuss available options. Our retainer is 50%, due at the time the contract and riders are signed. Any remaining balance is due 2 weeks prior to your event.

.
When do we meet before our event?
We will contact you one week before your event to go over all the details such as colors for your lighting design and anything relating to your Michigan photo booth or Michigan DJ package. Please make sure you are prepared if meeting us face-to-face. Large scale events may require on-site consultations.
Still got questions, get them answered by emailing us here or calling 877.643.8368